Dr Arvind Vasudeva MA, FRCP, FESC is a hugely experienced and highly qualified Consultant Cardiologist based in South West London.
He has been a Consultant Cardiologist at Kingston Hospital NHS Trust for more than 20 years, for most of these as the Clinical Lead of the Cardiology Department.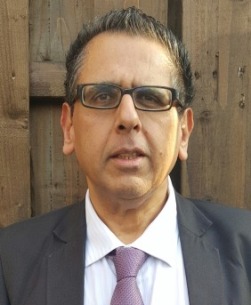 His expertise covers all aspects of adult cardiology, including the management of patients with symptoms of chest pain, palpitations, breathlessness, dizziness. He has a special interest in the management of risk factors such as high blood pressure, high cholesterol or a strong family history. Additionally he sees patients for investigation of cardiac murmurs, cause of stroke and for pre-operation assessment.
Arvind is very approachable and considerate with his patients. His ethos is to deliver a personalised package of care, specific to the needs of the individual. He will offer a quick and efficient service to try to minimise anxiety. Clinic appointments are available at short notice and a number of tests can usually be performed quickly (often on the same day) with results being available very soon thereafter.
Patients, with or without private health insurance, are welcome to make an appointment. Dr Vasudeva is fee-assured with all the major insurance companies.
Dr Vasudeva is head of a team including secretary, cardiac physiologists and nurses, who make up Surrey Cardiology Ltd.